When it comes to buying or selling a home, having a reliable and knowledgeable real estate agent by your side can make all the difference. In the beautiful community of Lost Rabbit in Madison, MS, The Chandler Group stands out as a team of dedicated professionals who are committed to helping their clients achieve their real estate goals.
Lost Rabbit is a unique and sought-after neighborhood nestled along the banks of the Ross Barnett Reservoir. With its picturesque views, charming architecture, and close-knit community, it's no wonder why so many people are drawn to this area. However, navigating the real estate market in Lost Rabbit can be challenging without the right guidance. That's where The Chandler Group comes in.
Led by experienced real estate agent, Christi Chandler, The Chandler Group has established a stellar reputation for their exceptional service and expertise in the Lost Rabbit area. With over 7 years of experience in the real estate industry, Christi and her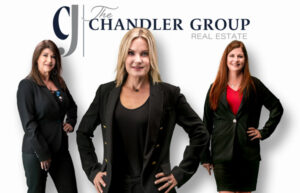 team have an in-depth understanding of the local market trends, pricing, and the unique features that make Lost Rabbit such a desirable place to live.
One of the key factors that sets The Chandler Group apart is their commitment to personalized service. They take the time to listen to their clients' needs, preferences, and goals, ensuring that every step of the buying or selling process is tailored to their specific requirements. Whether you're a first-time homebuyer, a growing family, or an empty nester looking to downsize, The Chandler Group has the expertise to guide you through the process with ease.
The Chandler Group's dedication to their clients is evident in their attention to detail and their proactive approach. They go above and beyond to ensure that every transaction is smooth and stress-free. From conducting thorough market research to negotiating the best possible deals, their clients can trust that they are in capable hands.
In addition to their exceptional service, The Chandler Group also leverages the latest technology and marketing strategies to give their clients a competitive edge. They utilize professional photography, virtual tours, and targeted online advertising to showcase their listings and attract potential buyers. For those looking to buy a home, their extensive network and access to exclusive listings ensure that you have access to the best properties in Lost Rabbit.
The Chandler Group's commitment to their community extends beyond their real estate services. They are actively involved in local charities and organizations, giving back to the community that has supported them throughout the years. Their dedication to making a positive impact is just another reason why The Chandler Group is a trusted name in Lost Rabbit.
If you're looking to buy or sell a home in Lost Rabbit, Madison MS, The Chandler Group is the team to trust. With their expertise, personalized service, and commitment to excellence, they will guide you through the process and help you achieve your real estate goals. Contact The Chandler Group today and experience the difference of working with a top-notch real estate team.